Education, Training and Comprehensive Rehabilitation Center for the Persons with Disabilities

Background:

Andhjan Kalyan Trust is a non-profit and non-governmental organization working for the all round development and welfare of the disabled to provide rehabilitative services to the disabled to make them socially and financially self-reliant. Andhjan Kalyan Trust was established on Dec 15, 1992. It was a joint effort among visually challenged persons of Saurashtra region in Gujarat State of India, it functions Nationally and Internationally when and where any necessity arises for the cause of the disabled. Initially, Andhjan Kalyan Trust was set up for the welfare of the blind, it felt a great need to undertake educational and rehabilitation programmes for the welfare of other categories of the disabled including Visually Impaired, Hearing Impaired, Mentally Retarded, Orthopaedically Handicapped as well as Multi - Handicapped and Cerebral Palsy-Stricken people.

Praful Vyas (Hon. Secretary & Managing Trustee of AKTRUST), himself being blind, is highly dedicated to the cause of assisting the blind and disabled. Mr. Vyas has successfully implemented several projects that help comprehensive rehabilitation of the blind and the disabled.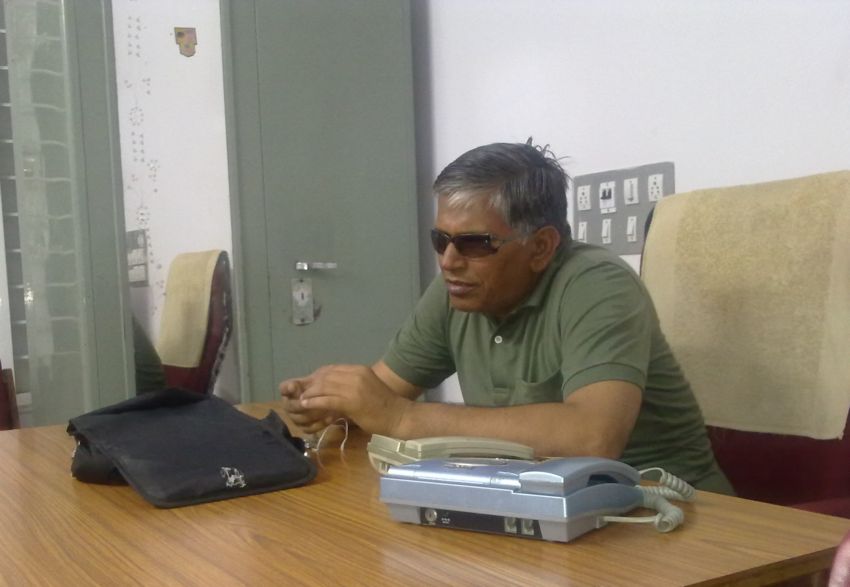 Vision:

The vision of Andhjan Kalyan Trust is that people with disabilities have equal opportunities leading to improved quality of life and fully participate in a society that respects their rights and dignity.


Mission:

To provide Education, Training, Rehabilitative services and make socially and financially self-reliant to the persons with disabilities in the remotest area of Saurashtra Region of Gujarat State of India.


Goals & Objectives Of The Trust:



To look after the welfare of persons with disabilities.


To promote their equal participation socio-economic and general integration in the
society.


To enable and empower such persons to live their life independently and stay within the
fold of the family.


To help such persons cope with their problems of daily living skills and relieve family
members of the burden of constantly looking after them.


To realize socio-economic rehabilitation of the persons with disabilities.


To provide services for their specific needs of such persons in all forms including
shelter, cloths, aids and appliances, medicines and other material.


To prepare the community for the long-term acceptance of disabled persons and self-
propagation of his mission/goal.


To protect the rights of the disabled and help those to get benefit there by.


To establish a relief and residential institution and provide need based services of
education, activities of daily living skills, orientation and mobility, health care, home
economics, vocational training, rehabilitation etc.

Andhjan Kalyan Trust registered under :



Bombay Public Trust Act – 1950 :: (No. E 2955 Dt.15/12/1992)


Persons with Disabilities Act – 1995 :: (No. 22/99 Dt. 18/06/1999)


National Trust Act – 1999 :: (No. 0613/CP-MR-MD/2001 Dt. 30/07/2001)


u/s 12 A of the Income Tax Act – 1961 :: (No. 65-A-97/92-93 Dt. 15/01/1993


u/s 80 G of Income Tax Act – 1961 :: (Valid till March 31, 2011)


Foreign Contribution Act – 1976 :: (No. 042080037 Dt. 20/12/1995)


Member of Credibility Alliance as a Good Governance of Voluntary Organization :: (No. 00018GJ05)
Name & Address of Auditors :
M/S. T.R. Doshi & CO.,
CHARTERED ACCOUNTANTS,
501/4 "EVEREST", 5TH FLOOR,
SHUBHASH ROAD, OPP. SHASTRI GROUND,
RAJKOT - 360001,
Gujarat, India.